Thank you for dropping by our shop. We create hand made/hand dyed custom worship instruments as we are lead by the Holy Spirit. We create worship veils which can be used in a variety of ways. We also make flags, streamers with rods, prayer shawls, prayer cloths and Billows. Our desire, as we pray and anoint each instrument, is for God to reveal Himself and take you to deeper levels of worship and fellowship with Him.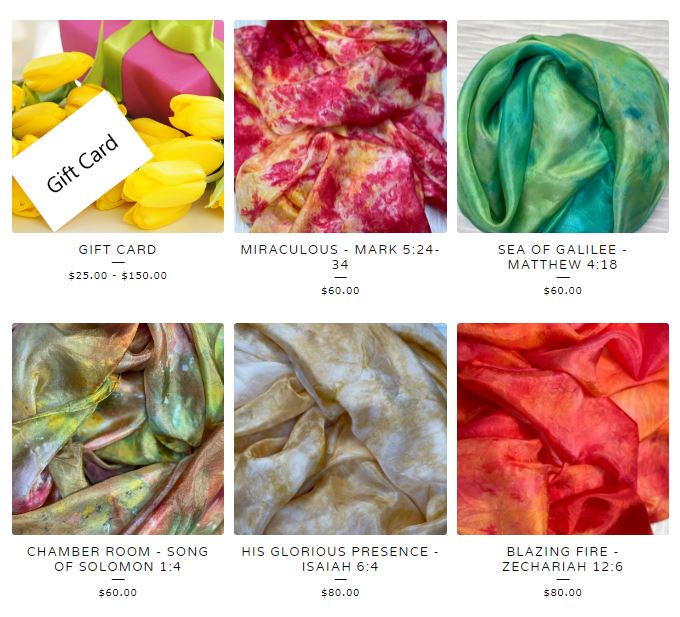 Custom Orders
We do custom orders as well. Prices may vary and are based on the design. All custom orders will take up to 3-4 weeks to process.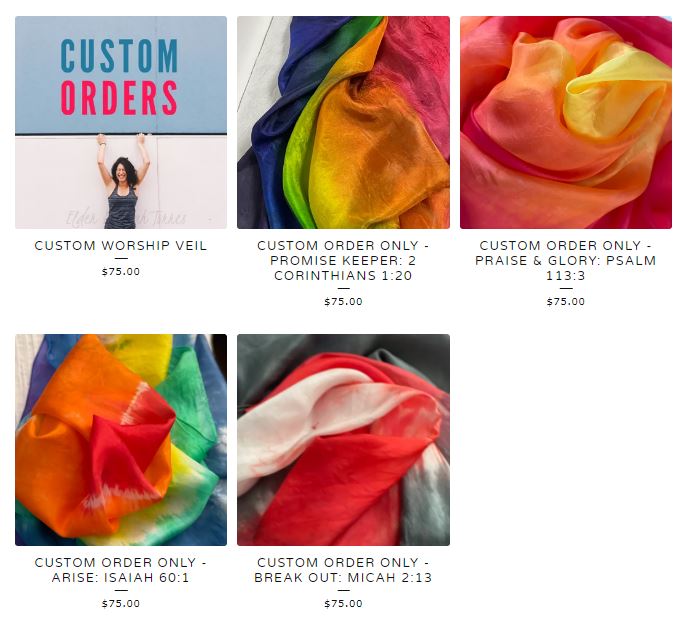 Gift Cards
We now have gift cards available on our shop. When you purchase a gift card, an email with a code will be sent to you and the recipient. This code can be used during their check out process. They must also use the full amont of the gift card at the time of their purchase.


Shipping Policy
Our in stock products are shipped via USPS Priorty Mail within a week. If you require next day delivery, your products will be sent overnight via USPS Express Mail. At the moment we are only taking orders in the United States.


Return Policy
Each product is created by hand, therefore all sales are final.