Available Now!
Worship Flags
We are so excited to announce that we have added Worship Flags to our product list. We have a variety of colors and sizes available for purchase.

Worship Streamers
We now have worship streamers available for pruchase. We have them in unquie colors and they flow nicely.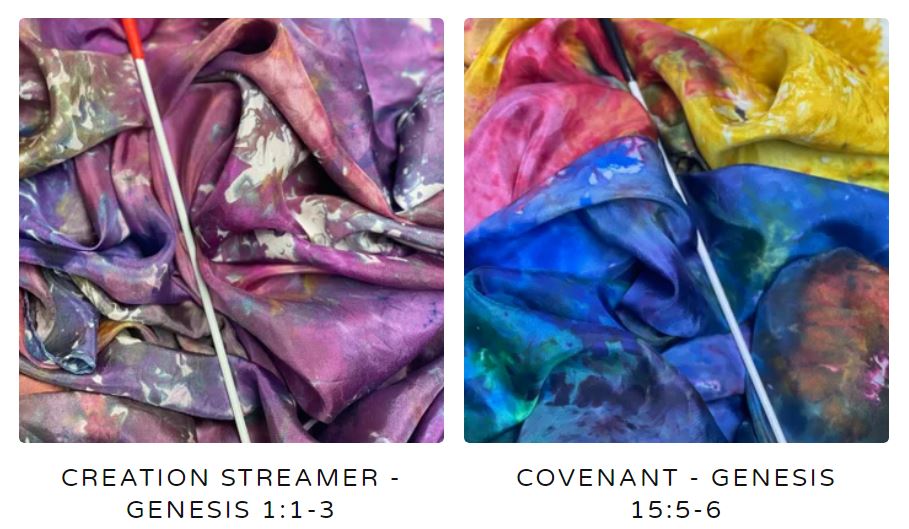 Wrapped in Glory Scarves
We now have beautiful silk scarves available for purchase. These are hand dyed 100% silk scarves created with you in mind. These scarves can be worn everyday dressed and come in a variety of colors and sizes.